Job Opportunity: Public Health Attorney (Northern Region)
Edina, MN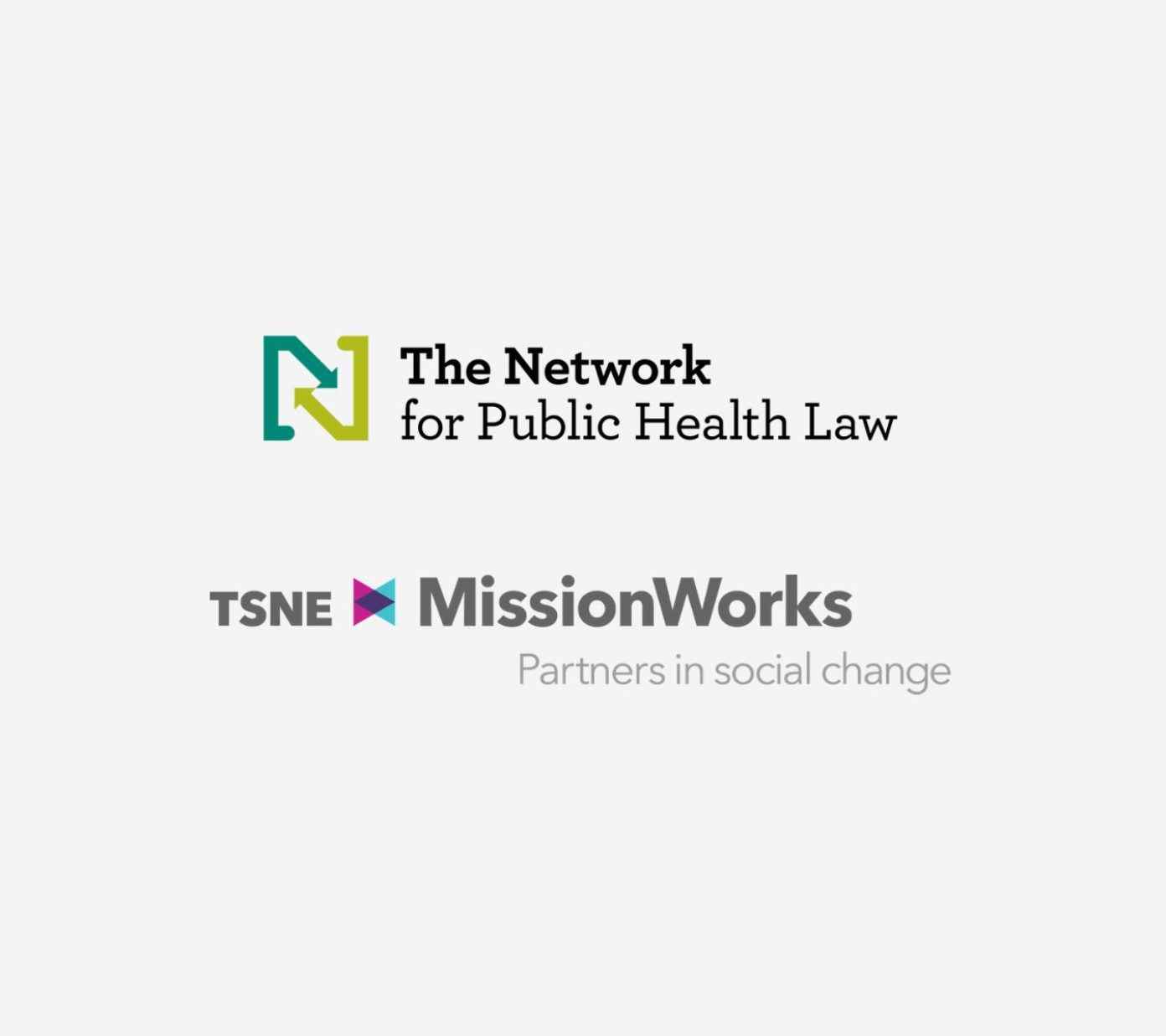 The Network for Public Health Law is a national organization providing leadership, legal technical assistance and educational resources to help public health practitioners, attorneys, policy makers, researchers, advocates, and communities develop, implement, and enforce laws to solve public health challenges.
The Network for Public Health Law is a fiscally-sponsored project of TSNE MissionWorks.
Responsibilities
The Network is seeking a Public Health Attorney to work in its Northern Region Office, located in Edina, Minnesota. The Public Health Attorney will provide legal technical assistance, conduct trainings, develop tools and educational materials, and facilitate opportunities for networking and peer-assistance on a wide variety of public health law topics, including COVID-19 response and recovery. The Attorney will develop particular areas of focus related to the intersection of health equity and at least two of the following, as determined through the needs of the Network and interest of the attorney: public health powers and authority, mental health and well-being, rural health, telehealth, and climate and health.
Legal Technical Assistance
Provide timely, high quality, practical, and relevant technical assistance, training, and referrals in public health law, including COVID-19 response and recovery, in consultation with the Northern Region director and Network colleagues.
Contribute to a comprehensive repository of legal information (Knowledge Base), typically at least one entry per month.
Resource Development
Work directly with public health practitioners, attorneys, and communities on an ongoing basis to identify relevant legal challenges and opportunities sand evidence-based solutions.
Develop practical or scholarly Network resources for use by public health practitioners, attorneys, policy makers, advocates, and other interested persons.
In a typical year, resources produced may include 1-3 in-depth resources, 1-3 fact sheets, and 3-5 blog posts.
Outreach and Relationship-Building
Build and maintain collaborative relationships with public health and legal experts, as well as cross-sector partners, in the Northern region and nationally in areas of Northern Region focus and subject matter expertise.
Generate new TA and partnership opportunities through outreach and resource development
Deliver a minimum of 3-6 public health law presentations per year and represent the Network at conferences and meetings, whether in-person or online, consistent with social distancing orders and practices.
Provide opportunities for networking and peer assistance to Network stakeholders.
Strategic Planning
Participate in strategic planning, including efforts to identify, obtain, and fulfill grants and contracts.
Participate on Network-wide committees and workgroups as appropriate.
Qualifications
We will consider exceptional candidates who demonstrate a strong combination of the specific qualifications and skills described below.
Attorney in good standing of the Bar of a U.S. jurisdiction
2-5 years of experience in providing either legal counsel or technical legal support in public health law or health law
Related areas of law that demonstrate substantial knowledge and practical experience regarding the organization and powers of government to protect the public and promote its well-being may be considered including: areas include municipal law, tribal law, environmental law, education law, administrative law, poverty law, and civil rights law
Related education or experience may be considered in place of legal practice experience
Excellent legal research, writing, and public speaking skills; strong organizational skills; a commitment to social justice; and the ability to create and maintain partnerships and collaborative relationships with a wide variety of individuals and communities
Ability to travel within the region and nationally as needed, typically 4-8 trips per year
TSNE/NPHL envisions a society grounded in the principles of social and economic justice. As such, we strive to achieve excellence through a diverse and inclusive workplace that honors the unique talents and lived experiences of each person. Our vision and values are reflected in all our employment-related decisions, including hiring practices. Accordingly, TSNE actively seeks people who bring diverse backgrounds and perspectives to join us in our work.
As an EOE/AA employer, TSNE/NPHL will not discriminate in its employment practices due to an applicant's race, color, religion, sex, national origin or ancestry, age, sexual orientation, gender identification, genetic information, veteran or disability status or any other factor prohibited by law.