Job Opportunity: Program Associate (National Office)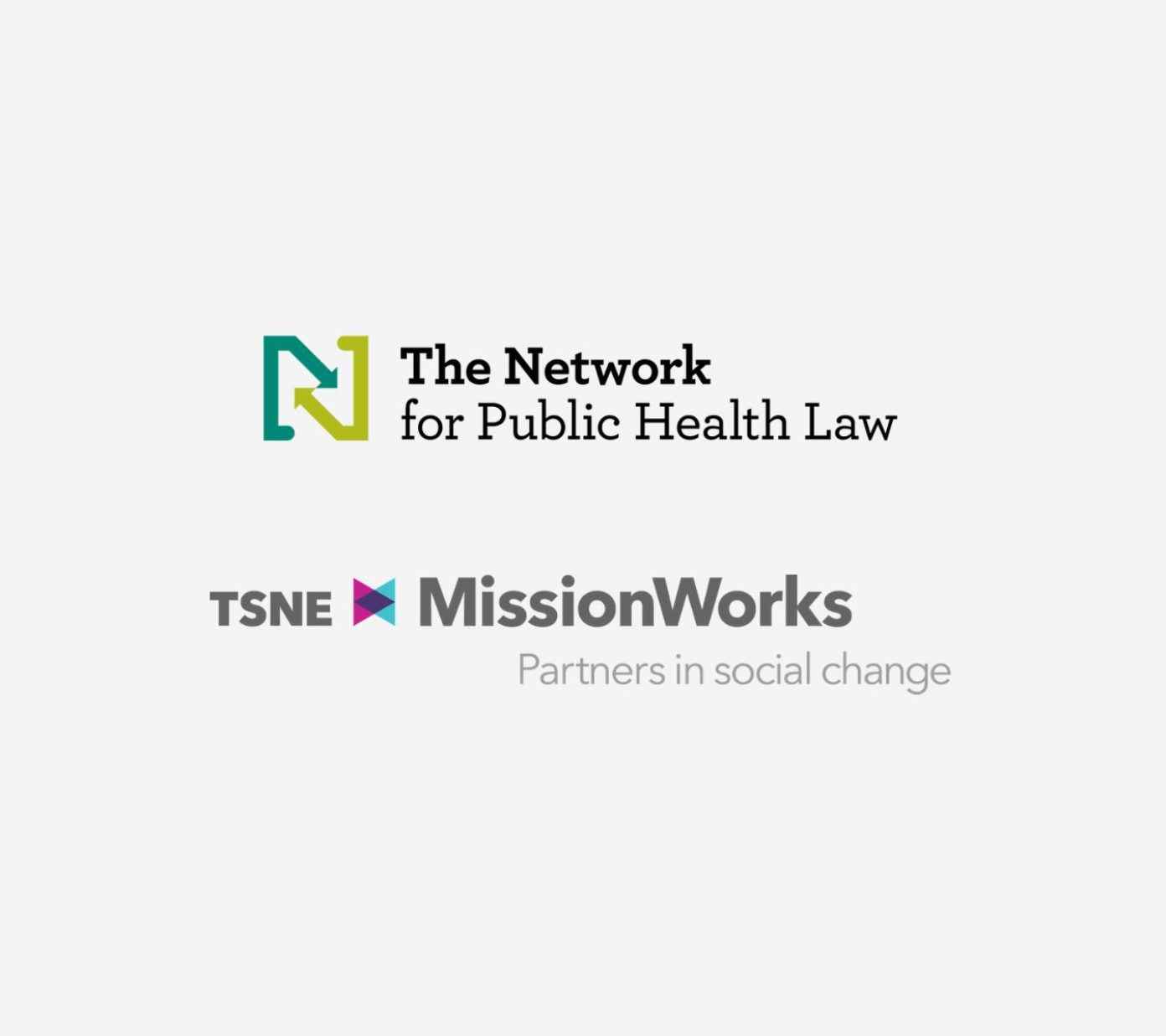 At the Network for Public Health Law (Network) we believe in the power of public health law and policy to improve lives and make our communities safer, healthier, stronger and more equitable. We know that understanding, navigating and using law and policy can transform our communities so we work to help public health leaders, policymakers, researchers, educators, advocates and health care providers do just that.
We are seeking a Program Associate to support program activities for the Network. The Program Associate must have the ability to work collaboratively within project teams, and interact effectively with staff, leadership, consultants, members, funders and sponsors. This position provides project and administrative support as assigned, and reports to the Deputy Managing Director.
The Network for Public Health Law is a fiscally-sponsored project of TSNE MissionWorks.
Responsibilities
Program Coordination, Support and Evaluation
Assist in managing information and data on program activities and prepare reports; serves on Data Policy Committee.
Collaborate with Senior Program Coordinator to ensure Network activities are entered in data system in a timely manner.
Assist Deputy Managing Director and Senior Program Coordinator in conducting surveys and prepare evaluations.
Assist with preparing evaluations and reports for events and conferences.
Run reports from the data system as requested.
Analyze all activity entries on a weekly basis, correct errors, clarify details as needed.
Enter, track and report legal resources published on Network website.
Track and report media requests in data system.
Collaborate with the Senior Program Coordinator to develop and maintain a data system manual, as well as to provide one-on-one trainings for staff.
Populate online library:

Assist Senior Program Coordinator in identifying compelling entries and drafting articles.

Work with contributors on accuracy of articles and facilitate review.

Collaborate with Senior Program Coordinator to provide monthly reports detailing Network services.

Reports to include trends in topics and issues, special projects underway, presentation and lectures, scholarship completed and media interviews.

Assist in the ongoing management of the TA Impact survey and reports.

Pull needed reports and prepare the data

Review data with program team

Prepare report TA Impact Report.

Complete special data projects as assigned by the Deputy Managing Director and Senior Program Coordinator.
Webinar
Assist Senior Digital Marketing Coordinator in running monthly webinars.
Prepare webinar summaries and distribute to presenters and moderator.
Maintain webinar evaluation data. Analyze data and prepare key findings for marketing team.
Prepare and distribute continuing legal education credits (CLE) report to CLE processor.
Prepare all Webinar reports in membership database.
Enter appropriate webinar data in data system.
Website Support
Assist Marketing and Communications team to ensure website content is up-to-date, posting new content.
Track and report web and social media metrics.
Marketing and Communications
Assist with updating membership database.
Conduct analysis of, and report on, membership data as requested by the marketing manager.
Develop and distribute monthly staff newsletter.
Compile a monthly "Round Up" of media stories on public health law and policy.

Post "Round Up" on Network website as a blog.

Manage info@networkforphl.org inbox. Forward and direct email to appropriate staff.
Format resources as needed.
Check the links in Network resources submitted for review.
Meetings and Conferences
Send scheduling polls and assist to select date/time and communicate with attendees.
Take minutes and disseminate summaries and actions steps as needed.
Make sure participants have information needed to access the meeting.
Assist with conferences and summits as directed by Deputy Managing Director.
Qualifications
Progress toward a college degree in Communications, Business, Health, Science or related field, or;
One to three years' work experience in the fields above Experience in a customer service/support role a plus.
Highly organized.
Strong written and verbal communication skills.

Ability to communicate effectively with all levels of organization staff, partners and vendors

High comfort level with business technology.

Must have working knowledge of Microsoft Office Suite and ability to learn specialized databases.

Strong project management skills including the ability to handle multiple projects simultaneously and with established time constraints.
Ability to interact with a wide variety of people.
Strong customer service skills.
Salary Range – $37,000 – $40,000 annually.
TSNE/The Network for Public Health Law envisions a society grounded in the principles of social and economic justice. As such, we strive to achieve excellence through a diverse and inclusive workplace that honors the unique talents and lived experiences of each person. Our vision and values are reflected in all our employment-related decisions, including hiring practices. Accordingly, TSNE actively seeks people who bring diverse backgrounds and perspectives to join us in our work.
As an EOE/AA employer, TSNE/The Network for Public Health Law will not discriminate in its employment practices due to an applicant's race, color, religion, sex, national origin or ancestry, age, sexual orientation, gender identification, genetic information, veteran or disability status or any other factor prohibited by law.