Maternal and Child Health
Medicaid
Improving Access to Preventive Care for Children Enrolled in Medicaid
August 1, 2019
Overview
In 2018, 39 states contracted with Managed Care Organizations (MCOs) to provide Medicaid services. Forty-six percent of Medicaid spending goes to MCOs—more than $264 billion. These MCOs receive capitated payments from the Medicaid agency—meaning they get a set dollar amount regardless of how much they spend on providing services. Recent reports have raised questions about the quality of care being delivered by MCOs.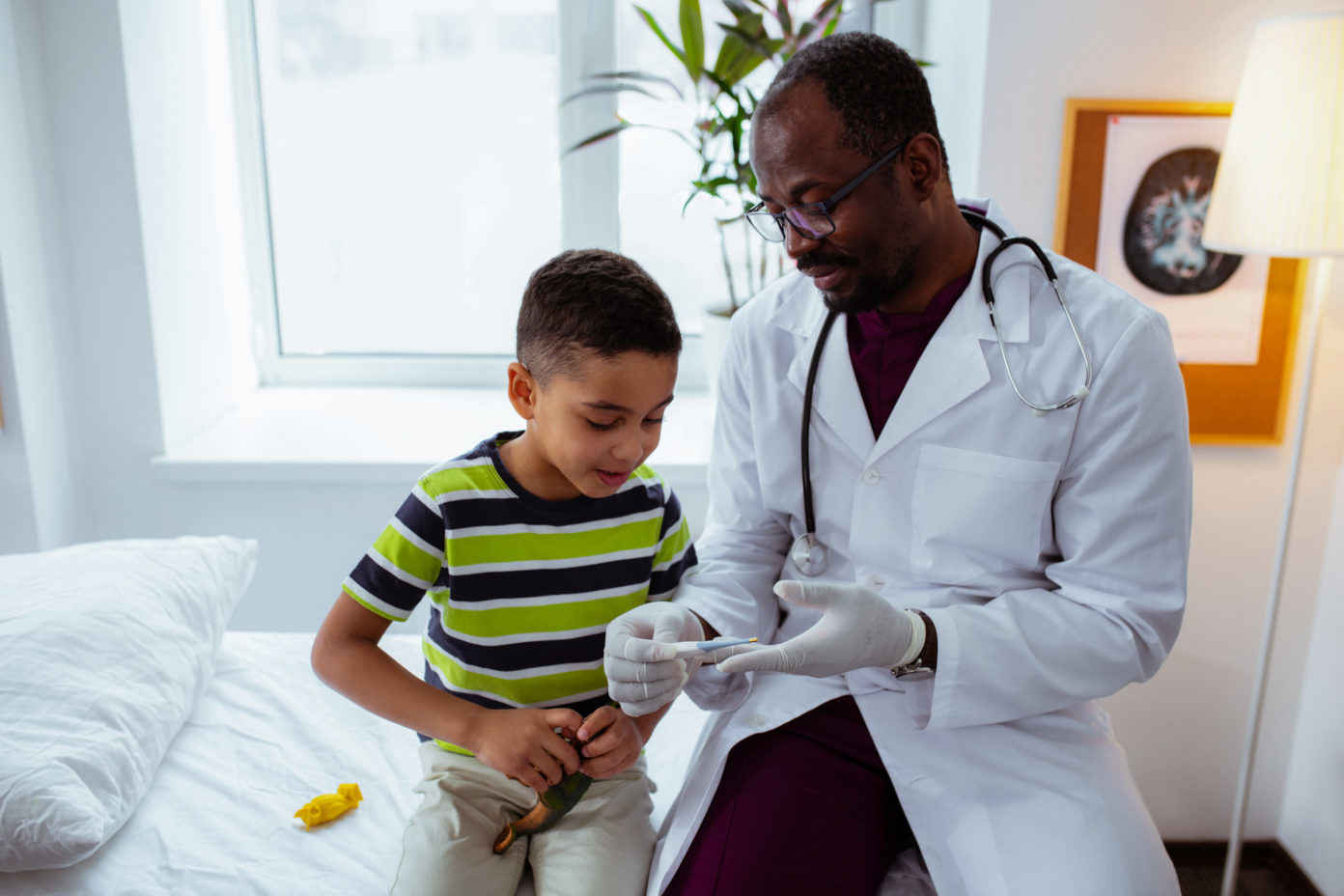 The federal Medicaid agency compiles data to provide an overview of the quality of health care provided to Medicaid enrollees in each state. State Medicaid agencies voluntarily report data from two standardized sets of quality measures called the Adult Core Set and Child Core Set, developed by the Center for Medicaid and CHIP Services to assess the quality of health care received by adults and children enrolled in Medicaid and the Children's Health Insurance Program (CHIP). States report the proportion of children receiving services out of the eligible population of Medicaid and CHIP enrollees, including measures of how well Medicaid, and therefore MCOs, are addressing social determinants of health (SDOH), including the percentage of eligible children in each state who have access to needed preventive services such as routine well-child visits, preventive dental visits, and recommended immunizations.
Recent results suggest that numerous states are providing below average preventive care at best and poor preventive care in particular areas, including the states where millions of Medicaid beneficiaries are enrolled in MCOs.
For example, well-child visits (appointments with a primary care physician assessing a child's health history, physical development, mental development, and educating parents about health issues to expect in their child's future) should occur six or more times from birth to 15 months. When a child is between the ages of three and six years old, the goal is for one or more well-child visits per year.
However, a survey of the HHS data shows that many Medicaid-enrolled children in states with high MCO enrollment are not receiving the services they need. Only three southern states (Tennessee, Virginia, and Florida) reported a percentage above the national median on the first measure. None of the southern states ranked in the top 25 percent of the country. Georgia, Louisiana, South Carolina, and Mississippi reported percentages below the national median of 59.3 percent, with Louisiana and South Carolina both ranked in the bottom 25 percent of the country.
In the three to six-year-old age group, Tennessee, Florida, and Virginia again reported percentages above the national median of 66.7 percent, but only Virginia ranked among the top 25 percent, at 79.3 percent. Georgia, Louisiana, South Carolina, and Mississippi reported percentages below the national median, with the last two falling into the bottom 25 percent of the country.
Percentages across the south for access to preventive dental services are much closer to the national median, although only Virginia ranked in the top 25 percent of the country. In addition to Virginia, four other states (Louisiana, South Carolina, Mississippi, and Georgia) ranked above the national median. Tennessee and Florida ranked below the median with Florida's percentage falling in the bottom 25 percent.
In South Carolina, only 16.5 percent of children are up-to-date on the recommended immunization schedule by their second birthday. Additionally, only Florida and Georgia are ranked in the top 25 percent of the country on the same measure. It will be interesting to see if news of disease outbreaks like the current measles epidemic, prevalent in 30 states in 2019, will impact vaccination rates in the future. Measles cases have occurred in Florida, Louisiana, and Tennessee in 2019, but not in South Carolina, home of the lowest vaccination rate in the region.
Across the country, states are funneling billions of Medicaid dollars into their MCOs and many MCOs are providing less than desired health care quality for their members. These results bring to mind the current tagline of a national telecommunications corporation's advertising campaign, which states, "Just OK is Not OK." This is particularly true of Medicaid managed care—when it comes to the health of disadvantaged children, it is not "OK." State Medicaid agencies and the federal government need to hold MCOs accountable for the level of care they are providing enrollees.
This blog post was developed by Daniel Young, MPH., Health Policy Fellow for the Network for Public Health Law–Southeastern Region and National Health Law Program.
The Network for Public Health Law provides information and technical assistance on issues related to public health. The legal information and assistance provided in this document does not constitute legal advice or legal representation. For legal advice, readers should consult a lawyer in their state.
Support for the Network is provided by the Robert Wood Johnson Foundation (RWJF). The views expressed in this post do not necessarily represent the views of, and should not be attributed to, RWJF.