Emergency Legal Preparedness and Response
Mechanisms for Advancing Public Health
Acknowledging the Profound Health Impact of Vaccines and the Critical Need to Overcome Vaccine Hesitancy
August 25, 2021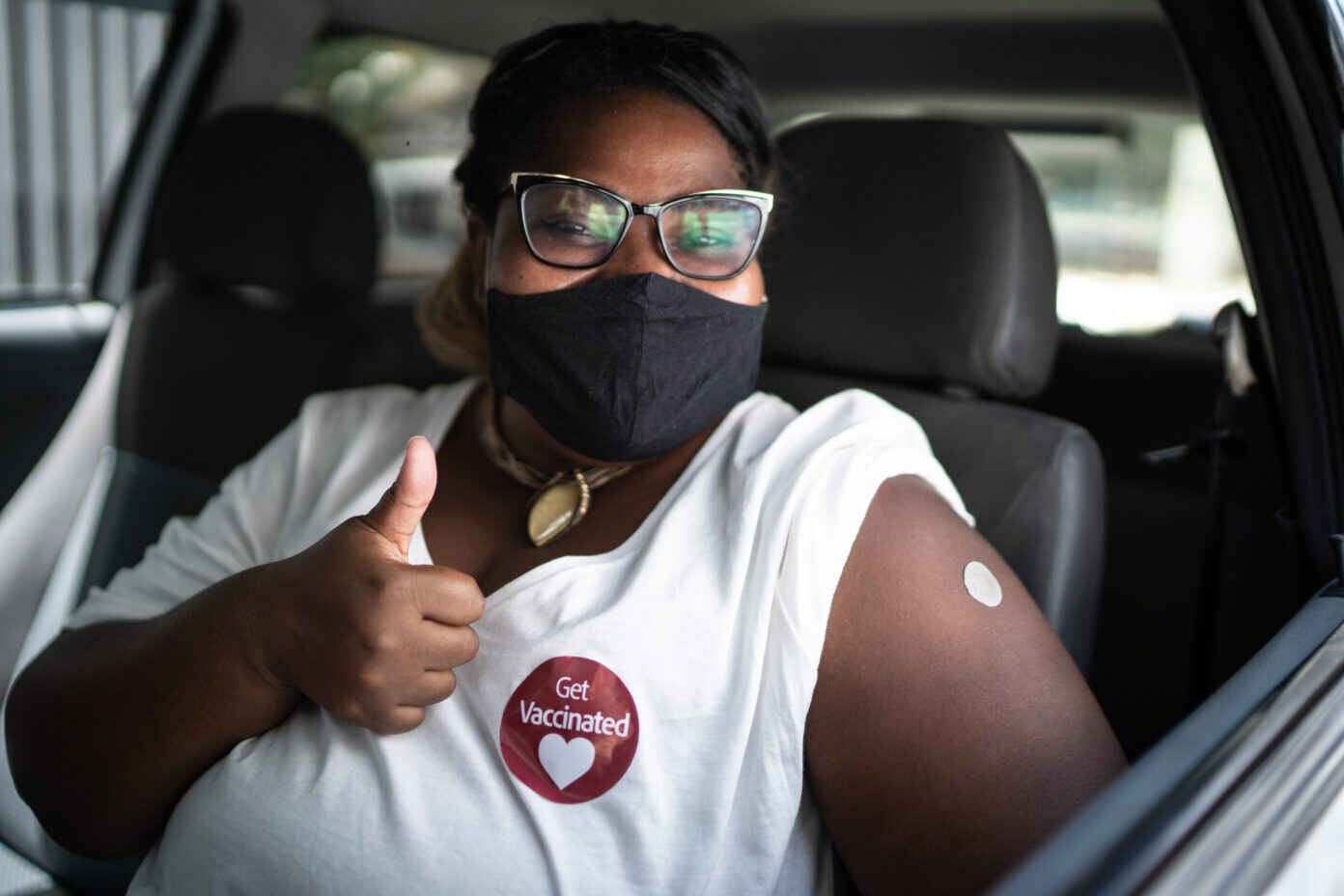 But recent setbacks have highlighted the need for continued vaccination awareness. Increasing rates of exemptions from childhood vaccination requirements for non-medical reasons are worrisome. Confirmed measles cases reached 1,282 in 31 states in 2019, the largest number of measles cases in the U.S. since 1992. The COVID-19 pandemic has also led to setbacks in efforts to get children vaccinated. One study found that between March and September 2020, administration of doses in 10 jurisdictions for the diphtheria, tetanus, and whooping cough (DTaP) vaccine decreased an overall median of 15.7 percent among children less than two years of age and 60.3 percent among children between two and six years of age when compared to the same time period during 2018 and 2019. In Michigan, vaccination of children under 16 months of age to prevent measles decreased from 76.1 percent in May 2019 to 70.9 percent in May 2020. This may have been due, in part, to fears of contracting COVID-19 in health care facilities during routine childhood visits throughout 2020. Drive-through vaccination clinics represent one solution local health officials have used to improve vaccination status during the pandemic.
Beyond the powerful impact of vaccination on infectious diseases prevention, a revolutionary step in vaccination involves the development of vaccines to prevent cancer. Human papillomavirus (HPV) is a sexually transmitted infection affecting over 40 million Americans with more than 13 million new infections annually. Strains of HPV can cause cervical cancer and five other cancers. Estimates suggest that, in 2021 alone, over 14,000 individuals will be diagnosed with cervical cancer, and over 4,000 will die. The HPV vaccine is highly effective in reducing infections of HPV strains causing cervical cancer.  The CDC recommends the vaccine for individuals aged 11-12 years old, but it may be administered as early as age nine. Research has shown that since the introduction of the HPV vaccine in 2006, incidence of cervical cancer decreased by 90 percent among vaccinated women compared to unvaccinated women. Despite the vaccine's potential, many adolescents remain unvaccinated. Disparities exist in HPV vaccination coverage between adolescents living in non-metropolitan areas compared to adolescents living in metropolitan statistical areas. To increase coverage, states can implement legal interventions to provide education about HPV screening and vaccination, expand pharmacists' scope of practice to administer the vaccine, and require HPV vaccination for school entry.
Only a handful of HPV school vaccine mandates have been successfully implemented. Subject to exemptions, Hawaii, Rhode Island, and Virginia require the vaccine for all students entering 7th grade, and the District of Columbia requires the vaccine for female students entering 6th grade. Notwithstanding evidence that legislation regarding HPV vaccination and education does not increase sexual behavior in adolescents, generalized vaccine hesitancy is further complicated by the stigma around vaccinating adolescents for a sexually-transmitted infection. Passage of future HPV vaccine requirements depends on several factors including success of educational measures and the proper navigation of constituents' concerns about parental freedom and sexual behavior in adolescents.
Pursuant to authority granted under state police powers, all 50 U.S. states require certain childhood vaccinations as a condition of school entrance. The U.S. Supreme Court confirmed the constitutionality of states' authority to mandate vaccines in 1905's Jacobson v. Massachusetts. While all states permit exemptions to childhood vaccine requirements for medical reasons, 44 states permit religious exemptions and 15 allow for philosophical or personal belief exemptions. Most recently, in April 2021, Connecticut became the sixth state to permit only medical exemptions to childhood vaccination laws. State law generally does not speak to university vaccine requirements, creating a patchwork approach with varied vaccines required depending on the university or university system, increasing the risk for vaccine-preventable disease outbreaks on college campuses.
Beyond school vaccination requirements, employer mandates have become more pronounced during the COVID-19 pandemic. Unlike public-sector employer mandates, private-sector employer mandates are not subject to the same constitutional considerations and have largely been left to individual employer determinations. Still, employer mandates are subject to civil rights laws enforced by the U.S. Equal Employment Opportunity Commission (EEOC), applicable state law exemptions, and other limitations. Employers across the nation, particularly in health care fields, have routinely mandated completion of vaccinations as a condition of employment.
The COVID-19 pandemic and development of vaccines to counter it resulted in a novel legal issue — whether a product only authorized via Emergency Use Authorization (EUA), and not fully licensed, can be mandated. As of August 2021, two of the vaccines authorized to counter COVID-19 in the U.S. are EUA-authorized products without full FDA licensure, though FDA fully approved Pfizer-BioNTech's COVID-19 vaccine on August 23. The EEOC issued guidance on December 16, 2020, which it updated in 2021, largely approving mandates which comport with civil rights laws. Still, legal questions surfaced regarding language in the federal Food, Drug, & Cosmetic Act (FDCA) concerning EUA vaccination refusal. However, at least one court has directly addressed the FDCA language and concluded it does not prohibit employer mandates.
Additional hurdles arose when several states attempted to ban implementation of COVID-19 vaccine mandates during the pandemic. Still, most of the limitations that have passed do not prevent implementation of mandates by private employers, but rather target government mandates. After the U.S. Department of Justice's Office of Legal Counsel issued an opinion approving mandates, and alongside a surge of the highly virulent Delta variant of COVID-19, additional private and public-sector mandates have surfaced across the country. Addressing hesitancy, mistrust, and anti-vaccine views remain key priorities in implementing — and ensuring the effectiveness of —current and future vaccine mandates.
In 2019, the World Health Organization (WHO) identified vaccine hesitancy as one of the most pressing obstacles to global health. According to WHO, vaccine hesitancy is often rooted in "complacency, inconveniences in accessing vaccines, and lack of confidence." However, vaccine hesitancy may also stem from intersectional factors (i.e., overlapping personal characteristics) including political affiliation, religion, gender, race, or age. Experts and communities are formulating a variety of strategies to combat vaccine hesitancy, especially in response to COVID-19.
One approach is to address the five Cs: confidence, complacency, convenience, communication, and context. This strategy emphasizes the provision of accurate information to the public to educate them about vaccines, including their necessity and the risks of foregoing vaccination. It additionally prioritizes ensuring easy access to vaccines and respectfully and effectively addressing sociodemographic causes of vaccine hesitancy. Concrete actions may include emotionally supporting potential vaccine recipients, being transparent about uncertainties, discussing potential risks, working with trusted members in communities with high vaccine hesitancy, sharing personal experiences, and "tap[ping] into people's desire to protect." For example, studies on COVID-19 vaccine hesitancy have found that the most effective messages to persuade the hesitant include appeals to consider the safety of family and friends, aid struggling small businesses, protect children, and bring together families. Information should be delivered by trusted individuals, including family members, medical practitioners, and respected public figures such as faith leaders.
Eradication of certain vaccine-preventable diseases and development of vaccines to prevent cancer are revolutionary achievements. Yet, current challenges continue to demonstrate that the importance of vaccination awareness cannot be understated. Using legal interventions to increase rates of vaccinations, especially during the current pandemic, must remain a priority as a tool to improve the public's health.
This post was developed by Leila Barraza, JD, MPH, Senior Consultant, Network for Public Health Law – Western Region Office; Jennifer Piatt, JD, Deputy Director, Network for Public Health Law – Western Region Office; Nora Wells, JD Candidate 2022, Legal Researcher, Center for Public Health Law and Policy, ASU Sandra Day O'Connor College of Law; and Rebecca Freed, JD Candidate 2022, Legal Researcher, Center for Public Health Law and Policy, ASU Sandra Day O'Connor College of Law.
The Network for Public Health Law provides information and technical assistance on issues related to public health. The legal information and assistance provided in this post do not constitute legal advice or legal representation. For legal advice, readers should consult a lawyer in their state.
Support for the Network is provided by the Robert Wood Johnson Foundation (RWJF). The views expressed in this post do not represent the views of (and should not be attributed to) RWJF.