Emergency Legal Preparedness and Response
Ebola Outbreak 2018-2019: An Escalating Health Crisis
January 15, 2019
Overview
The Democratic Republic of Congo (DRC) announced on August 1, 2018 its 10th outbreak of Ebola Virus Disease (EVD) since the disease's 1976 discovery. EVD is a highly infectious and deadly disease. According to the World Health Organization (WHO), as of January 10, 2019, the EVD outbreak has infected 628 individuals, 383 of whom have died (a fatality rate of 61%). Actual numbers of cases may be far higher. Already, the outbreak is the "second-deadliest and second-largest in history." Although over 53,000 people have received an EVD vaccine, developed after the previous DRC outbreak in 2014-2016, the outbreak shows little sign of abatement. Despite the effective vaccine, there are other compounding factors, including the ongoing war, lack of assistance from other countries, and limited vaccination of the population.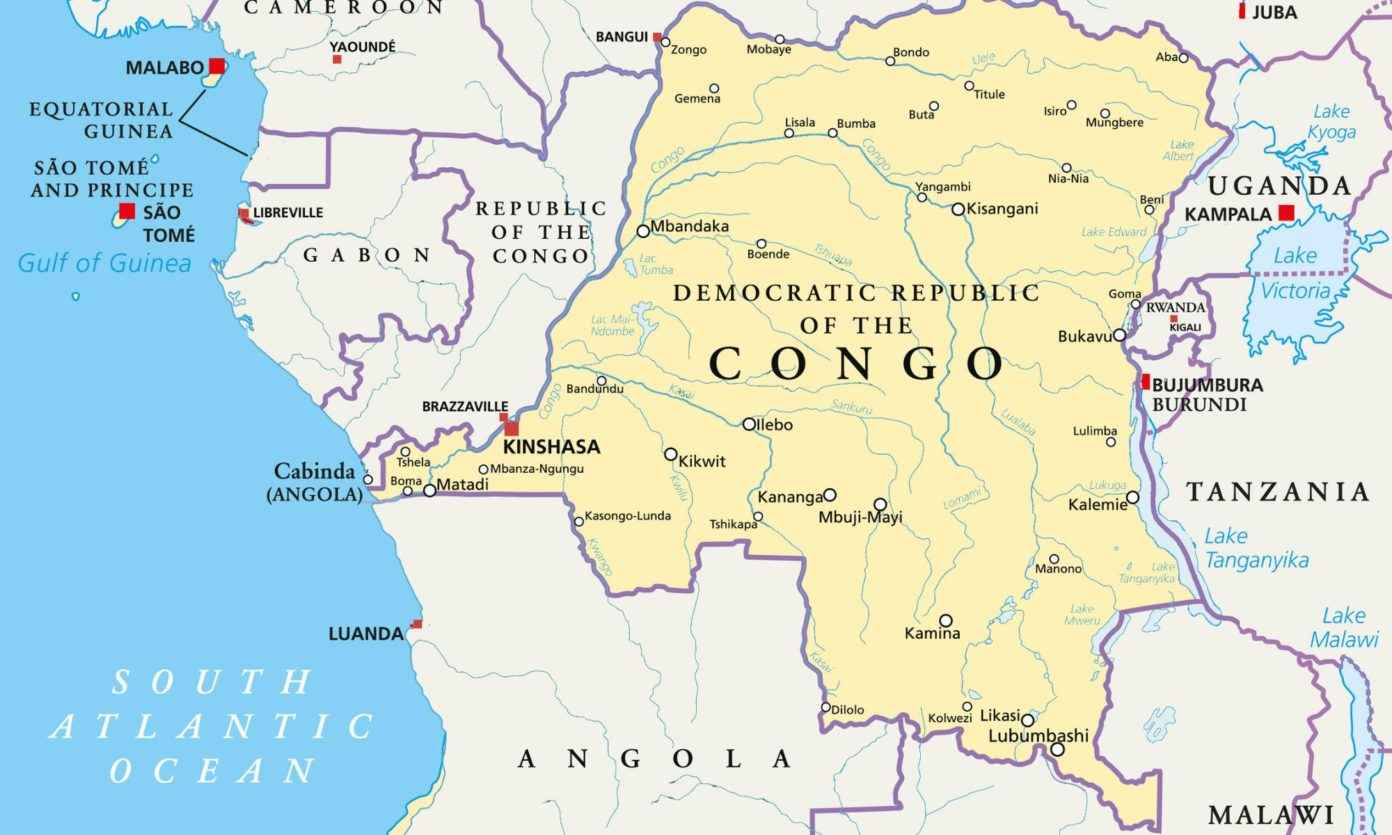 After a recent visit to DRC, WHO Director-General Dr. Tedros Adhanom Ghebreyesus noted concern over recent complications in DRC's contentious environment. An active war zone in DRC's North Kivu province, a byproduct of the 1994 Rwandan genocide and fueled by foreign interest groups, has stymied response efforts. Health workers wear bulletproof protective gear and need armed escorts. WHO specialists face difficulty trying to negotiate with militia-controlled regions. Amidst the violence, U.S. authorities withdrew from the area in August 2018 and have yet to return. Controversially, on October 17, 2018, WHO's Emergency Committee decided not to declare a Public Health Emergency of International Concern (PHEIC).
Further contributing to the "perfect storm" underlying the epidemic is civil unrest over presidential elections, militia and rebel attacks, corrupt DRC security forces, distrust and resistance to healthcare responders, and internally displaced populations. Refugees recently fled to Uganda, reinforcing fear of international EVD spread. Election protestors attacked an EVD isolation center, releasing contained patients. A U.S. healthcare worker was recently monitored at the University of Nebraska Medical Center for possible EVD exposure.
Clinical diagnosis of EVD is often challenging, and treatments can vary in expense and efficacy. Absent effective treatment (proving fluids, oxygen therapy, medication to support blood pressure, reduce vomiting and diarrhea and to manage fever and pain, and treating other infections), fatality rates generally are around 50%.
Persons contract EVD by multiple routes:
direct contact with bodily fluids of another who is infected by or has recently died from the disease;
direct contact with infected fruit bats or primates;
contact with objects contaminated by an infected person; or
sexual contact.
The first known EVD outbreak occurred in DRC in 1976, with 318 reported cases, and an 88% fatality rate. Outbreaks have routinely occurred over the last 40 years. During the largest outbreak in several West African countries from 2014 to 2016, nearly 30,000 cases spread across the region, claiming the lives of over 11,000 people. Multiple cases appeared outside the region in Europe and the U.S. WHO declared a PHEIC, collaborating with the U.S. Centers for Disease Control and Prevention (CDC) and multiple other partners to end the outbreak in June 2016.
The current EVD outbreak is unlikely to end without international efforts. The Senior Vice President and Director of the Global Health Policy Center at the Center for Strategic and International Studies called on the U.S., as it has done previously, to provide critical aid. CDC Director Robert Redfield noted "an enormous disadvantage by not having the expertise the CDC has on the ground." On January 3, 2019, Dr. Jeremy Farrar, Chair of WHO's Research and Development Blueprint, stated "[it] is vital [that] the international community" support response efforts "to ensure this outbreak does not spiral out of control."
As with prior EVD outbreaks, the Network – Western Region Office is closely monitoring key legal updates, including declarations of emergency internationally and domestically, and will provide updated information and technical assistance as developments emerge. We saw extensive issues of law and policy surrounding emergency preparedness during the 2014-2016 outbreak. Federal, state, tribal, and local governments should stay well informed of outbreak developments and should review their plans and procedures for response to the potential spread of EVD to the U.S.
This blog was developed by Chelsea Gulinson, Staff Attorney, Network for Public Health Law Western Region Office. The Network provides information and technical assistance on issues related to public health. The legal information and assistance provided in this document does not constitute legal advice or legal representation.
For legal advice, readers should consult a lawyer in their state. Support for the Network is provided by the Robert Wood Johnson Foundation (RWJF). The views expressed in this post do not necessarily represent the views of, and should not be attributed to, RWJF.