Mechanisms for Advancing Public Health
Mechanisms for Advancing Health Equity
Workforce Expansion
Community Health Workers with Lived Experience of Incarceration Are Uniquely Suited to Serve Reentering Populations—But Legal Obstacles Impede Hiring Them
August 10, 2023
Overview
People who are incarcerated have higher rates of chronic health conditions, which tend to worsen upon their release, primarily due to the barriers to health care they experience. Despite evidence that employing Community Health Workers with lived experience of incarceration to serve individuals reentering their communities leads to better patient outcomes, significant barriers impede hiring them within health systems.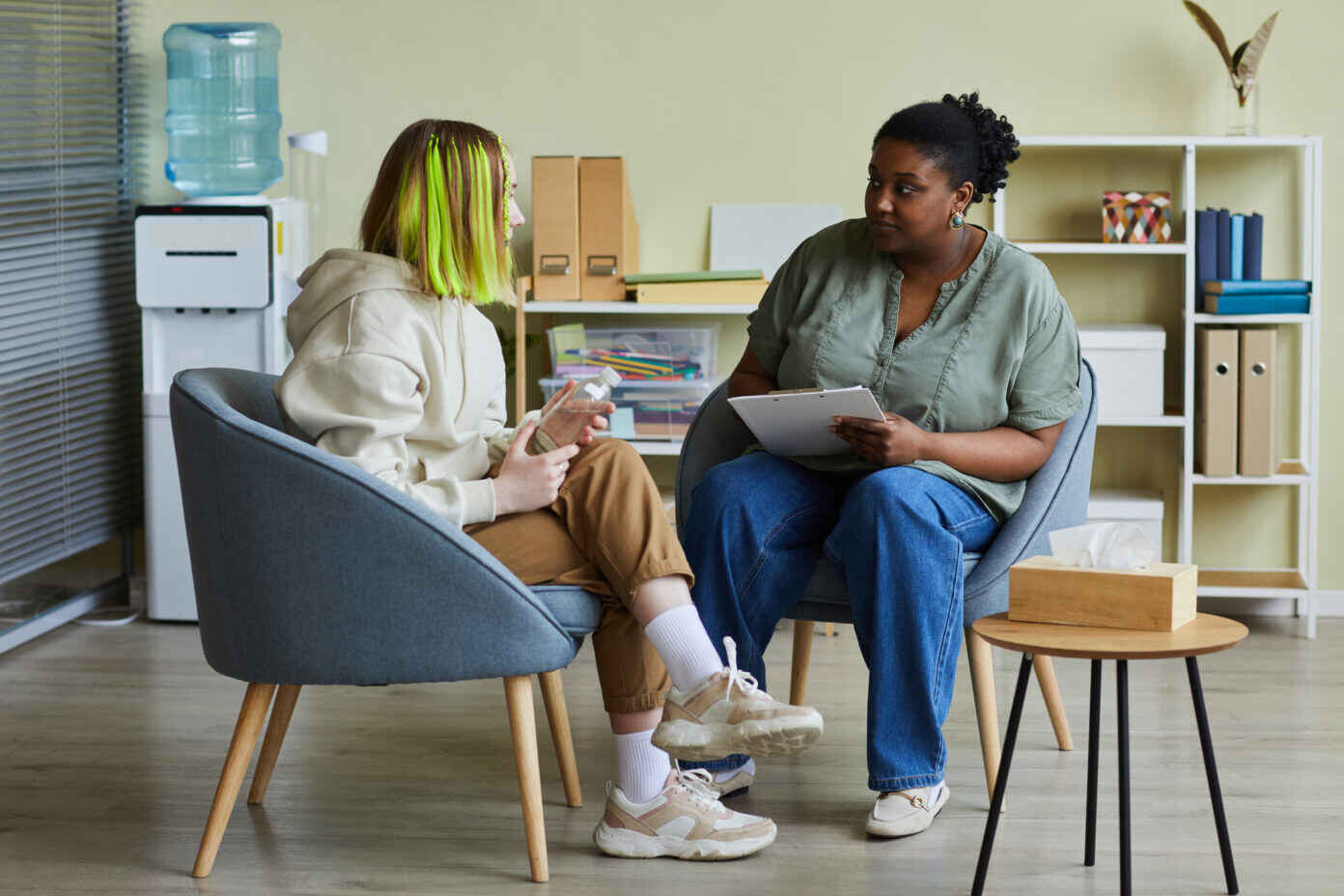 Community Health Workers with Lived Experience of Incarceration Are Uniquely Suited to Serve Reentering Populations—But Legal Obstacles Impede Hiring Them
Every year in the United States, more than 650,000 people are released from prison and nine million more return to their communities from jail. The punishment of incarceration lasts long after people are released. Nationwide, there are more than 44,000 policies and laws— collateral consequences of conviction— that make it incredibly difficult for an individual to rebuild their life and reenter their community. Many of these laws directly affect individuals' ability to acquire meaningful employment. Furthermore, due to systemic racism, people of color are disproportionately represented in all stages of the criminal legal system, with the rate of incarceration among Black Americans amounting to almost five times that of White Americans.
Incarceration is a social determinant of health, exacerbating individual and population health disparities. People who are incarcerated have higher rates of chronic conditions, including higher medical, mental health, and substance use disorder treatment needs than the general population. Rather than improving during the reentry period, health conditions tend to worsen upon release and returning community members experience more emergency department visits and hospitalizations than the general population. Despite having more healthcare needs than the general population, individuals returning from incarceration face numerous barriers to receiving care, such as lack of insurance coverage, stigma, and discrimination.
One strategy for reducing these barriers to care is to employ specially trained community members with lived experience of incarceration to serve in the role of community health worker (CHW). This is the model utilized by the Transitions Clinic Network (TCN), a national organization that embeds CHWs into primary care programs to holistically support patients returning from incarceration. TCN successfully engages patients into care and also connects them to wraparound reentry services such as housing, employment, and transportation. Studies of the TCN model have found increased engagement in medical care, reduced emergency room utilization, reduced quantity and duration of hospitalizations, reduced technical violations of parole and probation, reduced incarceration days, and lower criminal legal system costs.
Despite evidence that employing CHWs with lived experience of incarceration to serve individuals reentering their communities leads to better patient outcomes, significant barriers impede hiring them within health systems. Legal challenges exist along the entire continuum of employment, from education, training, and certification to hiring. For example, two key legal obstacles include (1) state CHW certification processes that tend to exclude people with criminal records (e.g., Minnesota CHWs with conviction histories may be unable to complete an internship required for certification), and (2) state laws that restrict hiring healthcare workers with criminal records (e.g., Wisconsin's "Caregiver Law" generally prohibits healthcare facilities from hiring individuals convicted of "serious crimes" to work in direct client contact positions). A consequence of these exclusionary policies is that the particularly vulnerable reentry patient population is denied the optimal care that CHWs with shared lived experience of incarceration can provide.
Several legal strategies have been proposed or implemented to facilitate employment of people with conviction histories, including financial incentive programs for employers who hire applicants with conviction histories (e.g., tax breaks); rehabilitation certificates intended to give employers confidence to hire individuals with conviction histories; and Ban the Box laws, which generally prohibit employers from inquiring about applicants' conviction records on job applications. Although helpful for some, these strategies may hinder employment for CHWs who have serious convictions or have more recently returned from incarceration. As a result, these "solutions" may exclude the individuals who are best suited to serve as CHWs—those with lived experience of navigating reentry following long periods of incarceration and stigma related to a criminal record.
People returning from incarceration have unique and heightened health needs that traditional health systems often fail to meet. CHWs who have lived experiences of incarceration can best understand and address the experiences and needs of individuals returning from incarceration. It is well past time for policymakers and health systems to take active steps to reverse harms of mass incarceration and address the resulting inequities by removing the barriers that prevent individuals with incarceration histories from working as CHWs. To learn more about our recommendations, read the Network's and TCN's recent issue brief exploring legal obstacles and opportunities associated with hiring CHWs with conviction histories to participate in TCN's promising model of care.
This post was co-written by Network for Public Health Law – Mid-States Region staff members Colleen Healy Boufides, J.D., Co-Director, Chris Alibrandi O'Connor, J.D, Deputy Director, and Jessica Niewohner, Law Clerk and J.D. Candidate, University of California, Berkeley (2024); and Transitions Clinic Network staff members Morgan Gliedman, former Communications Manager, Shira Shavit, M.D., Executive Director, and Anna Steiner, M.P.H., M.S.W., Program Manager.
The Network for Public Health Law provides information and technical assistance on issues related to public health. The legal information and assistance provided in this document do not constitute legal advice or legal representation. For legal advice, readers should consult a lawyer in their state.
Support for the Network is provided by the Robert Wood Johnson Foundation (RWJF). The views expressed in this post do not represent the views of (and should not be attributed to) RWJF.
---