Oral Health
Oral Health Project
Access to Oral Health Care in the U.S. Remains an Issue, but Innovative Workforce Approaches Can Help
May 8, 2019
Overview
Despite progress in improving the nation's oral health in recent decades, significant disparities still exist in the oral health of Americans, and many Americans have unmet oral health needs. People from rural communities, those with low incomes, racial and ethnic minorities, individuals with disabilities, pregnant women, and the elderly suffer disproportionately from tooth decay and gum disease and are less likely to visit a dentist than other Americans.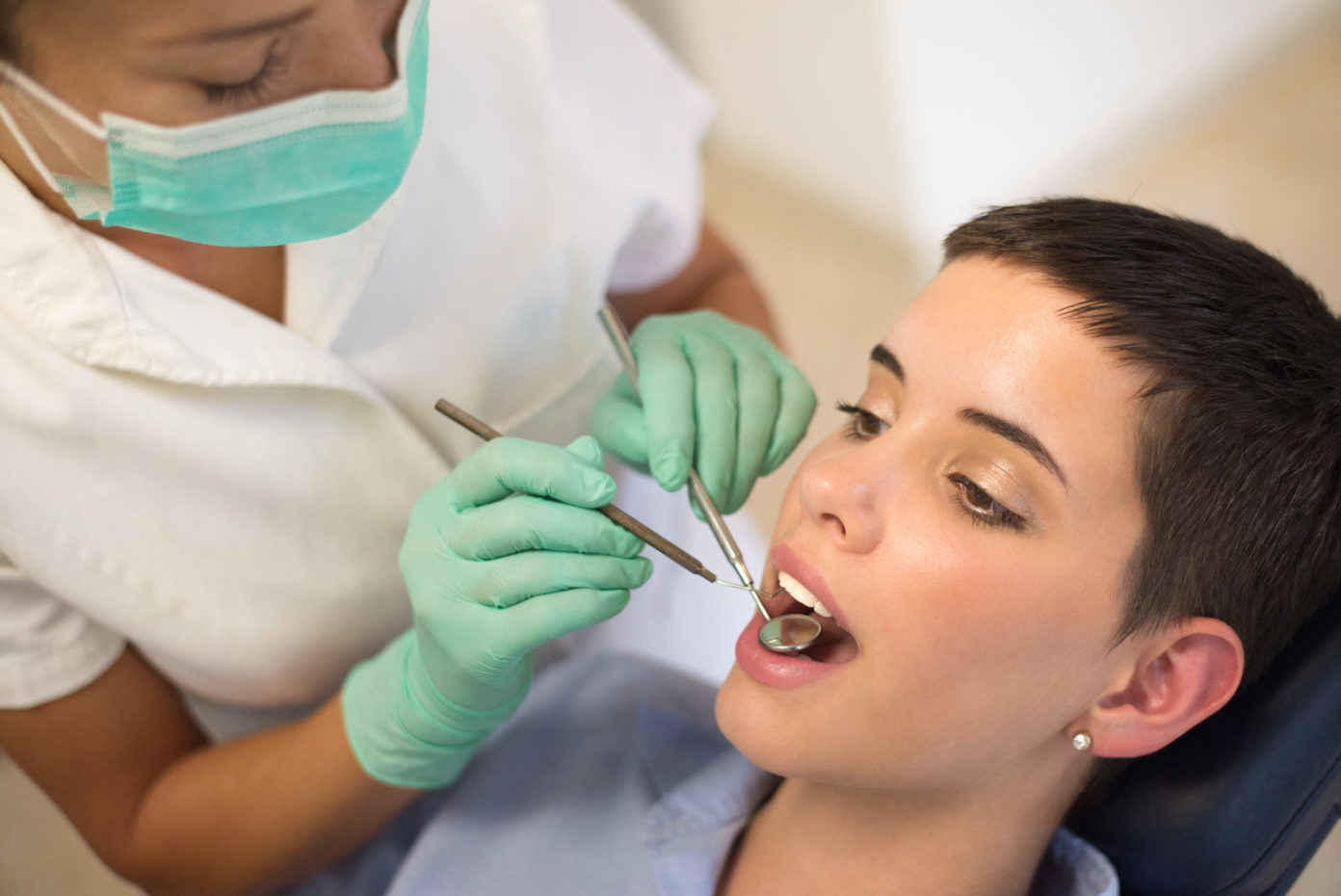 In the past few decades, policymakers across the United States have been exploring innovative approaches to address the unequal distribution of oral health care and to increase access among underserved populations. Various proposed solutions involve increasing access through innovations in the oral health workforce, and leveraging emerging methods and settings for delivering oral health care.
One approach to expand access to care is through laws and policies that authorize dental hygienists to provide oral health services in community-based settings, without the presence of a dentist. This concept is referred to as "direct access" dental hygiene. According to the American Dental Hygienists' Association, 42 states permit some form of direct access dental hygiene in their state laws. Direct access dental hygiene presents an important opportunity to bring oral health services to underserved populations as well as an opportunity for dental hygienists to grow professionally.
Minnesota's version of direct access is known as collaborative practice dental hygiene. Collaborative practice dental hygiene is a model of care that allows dental hygienists who enter into a collaborative practice agreement with a dentist to work in community settings (such as schools, nursing homes, local public health facilities, among other settings), without a dentist present.
While these innovative workforce models present a promising opportunity to address oral health disparities, these models have been underutilized for a variety of reasons. Although Minnesota's collaborative practice law was originally enacted 17 years ago, the collaborative practice dental hygiene model is still not widely used among the state's oral health community.
The Minnesota Department of Health recently conducted a study (report forthcoming) on barriers to collaborative practice dental hygiene and opportunities to increase its use. While collaborative practice dental hygiene programs are successfully reaching many people who otherwise may not be accessing oral health care, several challenges were identified. Dental hygienists interested in this model report that it can be difficult to find a dentist who is willing to enter into a collaborative practice agreement, or to find a dentist to do follow-up care if a referral for additional services is needed. Misinformation or lack of understanding of these models among dental professionals was found to be a key barrier to collaborative practice. For example, dentists may not be aware that collaborative practice dental hygienists may obtain and carry their own liability insurance.
In 2017, Minnesota's collaborative practice statute was amended to more clearly describe collaborative practice and to remove barriers, such as by expanding authorized services to include the full dental hygiene scope of practice authorized under general supervision, specifying the process for referrals, removing minimal clinical hour requirements, and clarifying eligible practice settings. The amended law should make it easier for Minnesota's dental hygienists to participate in collaborative practice, including in rural communities.
The Network is working in partnership with the Minnesota Department of Health to develop a forthcoming Issue Brief that will shed additional light on the collaborative practice model and the specifics of the amended statute in Minnesota. Innovative workforce approaches such as collaborative practice dental hygiene present a promising opportunity to deliver services to underserved communities, and policy approaches that facilitate their adoption should be a priority of policymakers interested in improving oral health care in their communities.
This blog post was developed by Brittney Crock Bauerly, J.D., former Staff Attorney for the Network for Public Health Law–Northern Region.
The Network for Public Health Law provides information and technical assistance on issues related to public health. The legal information and assistance provided in this post does not constitute legal advice or legal representation. For legal advice, readers should consult an attorney in their state.
Support for the Network is provided by the Robert Wood Johnson Foundation (RWJF). The views expressed in this post do not necessarily represent the views of, and should not be attributed to, RWJF.
This blog post and forthcoming Oral Health Issue Brief are supported by the Health Resources and Services Administration (HRSA) of the U.S. Department of Health and Human Services (HHS) as part of an award totaling $1,000,000 with no percentage financed with non-governmental sources. The contents are those of the authors, and do not necessarily represent the official views of, nor an endorsement, by HRSA, HHS or the U.S. Government.
Guidance and review were provided by the Minnesota Department of Health – Oral Health Program staff: Prasida Khanal, Laura McLain, and Linda Maytan.