Injury Prevention and Safety
A Nation's Response to the School Shooting in Parkland, Florida
April 25, 2018
Overview
On average, almost 100 Americans are killed by gun violence every day across the United States. On February 14, 2018, a former student murdered 17 people and injured 15 others at Marjory Stoneman Douglas (MSD) High School in Parkland, Florida—the 17th incident in which a gun was fired at a school or college in the first 45 days of 2018. Surviving MSD students ignited a nationwide gun control movement, utilizing major media platforms to push lawmakers to strengthen firearm legislation. Exactly one month after the Parkland shooting, nearly one million students poured out of schools across the nation to advocate for gun control measures. On March 24, 2018, hundreds of thousands attended the March for Our Lives in Washington, D.C. More than 800 additional protests were organized by gun control activists across the globe.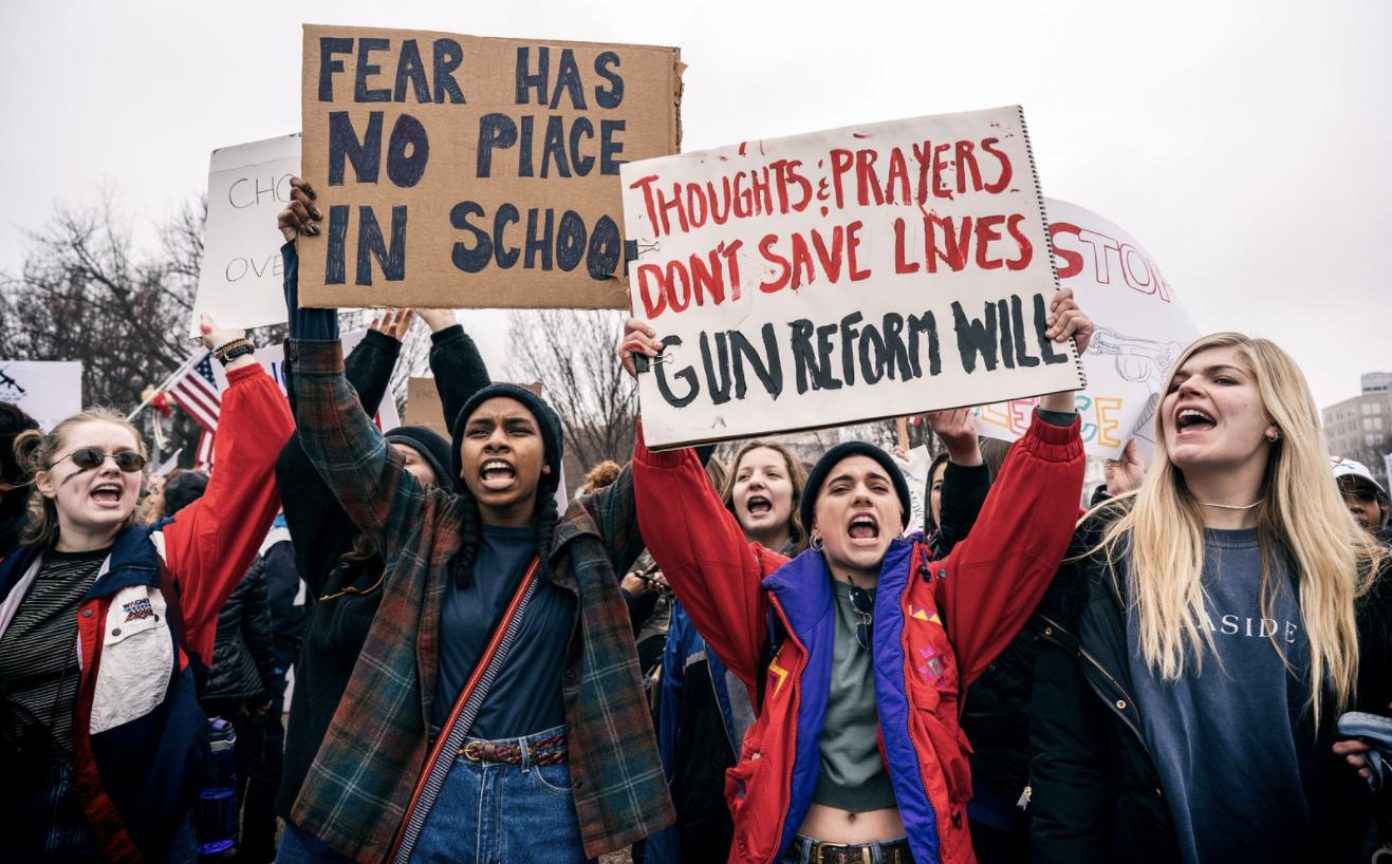 Following the Parkland shooting, President Trump indicated support for a myriad of gun control measures. These included legislation to expand background checks to include weapons purchased at gun shows, raise the minimum age for buying rifles from 18 to 21, and keep guns away from potentially dangerous, mentally ill individuals. He also proposed arming teachers in schools and ending gun-free zones around schools. Days later, President Trump narrowed his focus to strengthening the national background check system (NICS). Additional proposals are slated for study by a federal commission under the direction of Education Secretary Betsy DeVos. On March 23, 2018, President Trump announced a new federal regulation to ban bump-stocks (devices that fully automate semi-automatic weapons), which may take effect later this year.
Additional, evidence-based gun control measures that have demonstrated efficacy in preventing gun deaths and injuries in several states include:
Prohibiting gun purchases by dangerous individuals (felons, perpetrators of domestic violence, certain mentally ill individuals);
Enforcing prohibited purchase laws (minimum waiting periods and universal background checks);
Enacting safe storage or child protection laws;
Developing "smart guns" (guns with safety features that require an authorized user to fire); and
Banning especially deadly weapons and weapon attachments (e.g., assault rifles, high-capacity magazines).

While these gun control strategies may not end all gun violence, research repeatedly shows that these types of gun control measures decrease gun deaths. Congress's recent spending bill passed on March 23, 2018 allows the Centers for Disease Control and Prevention (CDC) to conduct gun violence research for the first time since 1996, provided that Congress actually appropriates funds toward those efforts.
Despite a history of pro-gun policies, the State of Florida responded to the Parkland shooting with bold legislative action. Governor Rick Scott signed SB 7026 into law on March 9, 2018. The law, dubbed "The Marjory Stoneman Douglas High School Public Safety Act," raises the minimum age to purchase a firearm to 21, extends the purchase waiting period by three days, increases funding for school safety measures, and prohibits the sale and possession of bump-stocks. Lawmakers from Oregon and Washington have passed similar gun control legislation recently, and in Rhode Island, the Governor signed an executive order that will help keep guns away from people who "could pose significant threats to public safety."
The National Rifle Association (NRA) immediately filed a federal lawsuit against Florida, arguing that the minimum purchase age provision violates the 2nd and 14th Amendments of the U.S. Constitution. The 2nd Amendment is commonly invoked to diminish gun control efforts, especially following the Supreme Court's decision in District of Columbia v. Heller(2008) recognizing an individual's right to bear arms in limited circumstances. Even without overturning precedent, Heller leaves ample room for a wide array of gun control laws and policies in furtherance of public safety and health.
This post was prepared by Dani Chronister, Senior Legal Researcher and JD Candidate 2018, Center for Public Health Law and Policy, Sandra Day O'Connor College of Law, and Sarah A. Wetter, J.D., Staff Attorney for the Network for Public Health Law—Western Region Office.
The Network for Public Health Law provides information and technical assistance on issues related to public health. The legal information and assistance provided in this document do not constitute legal advice or legal representation. For legal advice, readers should consult a lawyer in their state.
Support for the Network is provided by the Robert Wood Johnson Foundation (RWJF). The views expressed in this post do not necessarily represent the views of, and should not be attributed to, RWJF.