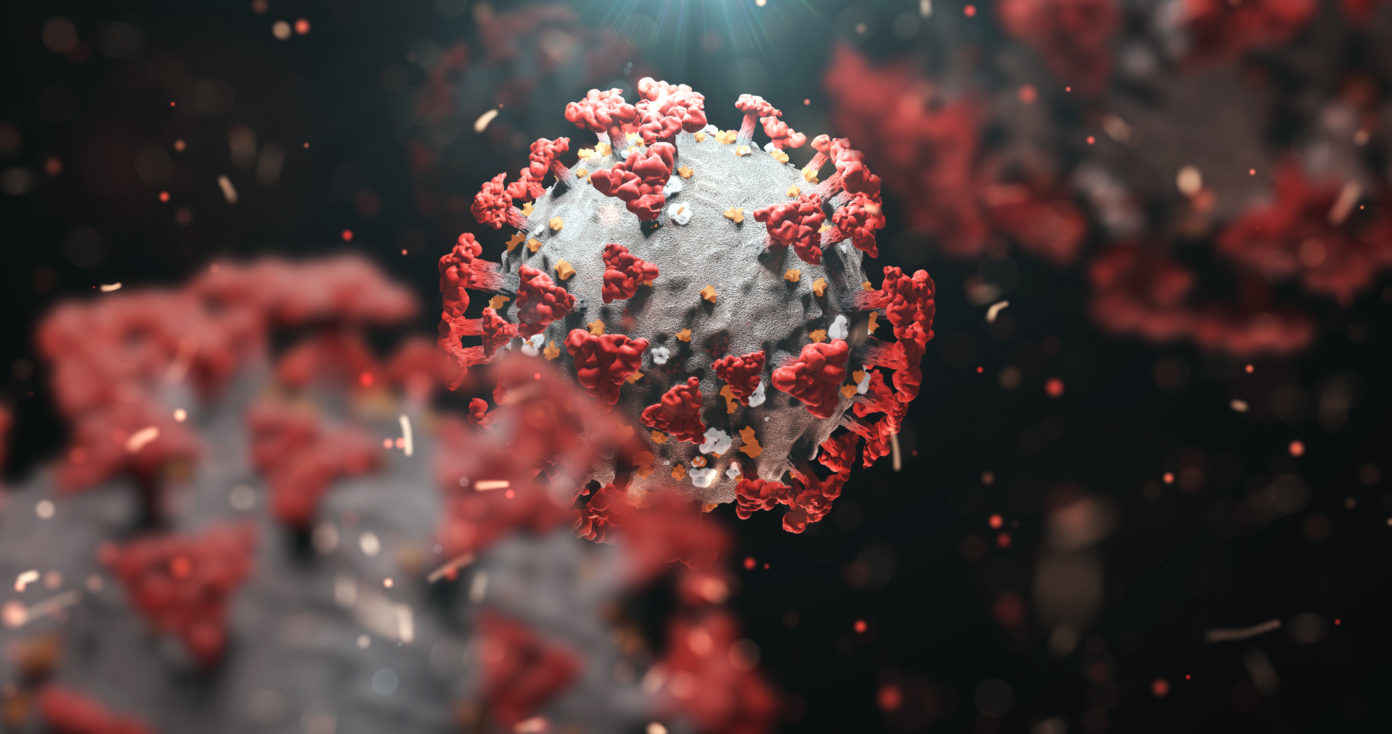 Emergency Declarations & Public Health Powers
Q: Does the federal Public Readiness and Emergency Preparedness Act (PREP Act) provide liability protections for persons/entities administering COVID-19 medical countermeasures (MCMs) in accordance with an FDA emergency use authorization (EUA) that expressly preempts state or local laws?
A: FDA is authorized to issue EUAs under Section 564 of the Federal Food, Drug and Cosmetics Act (FD&C Act) which permits use of unapproved medical products, such as vaccines, to treat certain conditions during declared public health emergencies. EUAs do not provide direct liability protections. Rather, a supporting PREP Act declaration for "unapproved medical products" authorized via EUAs may establish the products as MCMs for which PREP Act liability protections would apply to "covered persons." FDA has issued previous guidance stating "the terms and conditions of an EUA" preempt state or local law for the situation in which the declaration or order was issued. Preempted state laws may include "laws governing the administration of investigational medical products, such as informed consent laws and laws requiring Institutional Review Board approval, and laws governing the prescribing or dispensing of medical products, such as laws limiting who may prescribe or dispense medical products and under what circumstances."
An HHS advisory opinion on April 14, 2020 notes that the PREP Act contains a "broad, express-preemption provision," including immunity protections that otherwise may conflict with state law. While few cases have been adjudicated regarding PREP Act preemption, so long as covered persons are providing MCMs, Prep Act immunity provisions may preempt state law claims.
Q: What actions could a local health department take in response to a restaurant/bar owner who refuse to comply with state stay-at-home orders?
A: Local health departments can review the applicable executive order(s) to identify enforcement responsibility and mechanisms. For example, an Illinois executive order requiring restaurants to suspend on-premises consumption provides that the order shall be enforced by state police, health department, fire marshal, and liquor control commission in accordance with each agency's jurisdiction. The Illinois governor's subsequent stay-at-home order requires all individuals living in the state to stay in their homes except for Essential Activities, Essential Government Functions, or to operate Essential Businesses and Operations. The order also provides that restaurants are Essential Businesses for purposes of off-premises consumption only. It may be enforced by state law enforcement as well as local law enforcement in cooperation with local emergency services and disaster agencies. Thus, an Illinois local health department may find it helpful to contact the applicable state agencies, local emergency services and disaster agency, or local law enforcement to assist with enforcing the governor's orders. In particular, the state liquor control commission may take swift action against a noncompliant bar holding a state liquor license, as indicated in this Compliance Directive from the Illinois Liquor Control Commission.
Alternatively, many local health departments are responsible for regulating local restaurants through food permitting and inspection processes. In such cases, a local health department may be able to suspend, revoke, or otherwise take action on a restaurant's food permit if, for example, the restaurant fails to comply with the department's orders or directives, violates state or local public health laws, or operates in a manner that the health department deems a risk to the public's health. For example, under the FDA's 2017 model food code, if a local restaurant fails to comply with the regulatory authority's directives, including those issued in response to a community emergency, it is subject to any legally authorized remedies. See § 8-304.11(H), (J). Thus, if a local health department orders a restaurant to discontinue on-premises consumption in accordance with a statewide stay-at-home order and the restaurant refuses to comply, the local health department could take action on the food permit to compel compliance. Contributed by: Colleen Healy Boufides, J.D., Deputy Director, Mid-States Region Office – Network for Public Health Law.
Q: What is the extent of the authority for National Guard activation implemented by President Trump?
A: On March 22, 2020, President Trump issued a Memorandum of Support authorizing the National Guard to assist state governors in at least 13 states with their respective state and local emergency assistance efforts under the Stafford Act and 32 U.S. Code Title 32 § 502. Since then, many other states have followed suit. During Title 32 activations, the Federal Emergency Management Agency (FEMA) and the Department of Homeland Security fund National Guard efforts, but troops still serve within their home states and report to their respective governors.
Regardless of whether they have sought Title 32 assistance, governors across most states, and Puerto Rico, Guam, and the U.S. Virgin Islands, and the mayor of Washington, D.C., have mobilized components of their Army and Air National Guard to assist in responses to the COVID-19 pandemic. For example, Florida Governor DeSantis called in National Guard troops to help administer drive-thru coronavirus testing.
Q: If a COVID-19 vaccine becomes available can a state enforce mandatory vaccines?
A: This depends on specific state law. For example, Arizona's Governor declared a public health emergency on March 11, 2020. Under Arizona statutory law, A.R.S. § 36-787(C), if there is an occurrence or imminent threat of certain diseases, the Governor, in coordination with the State health director, can issue orders that: "[m]andate treatment or vaccination of persons who are diagnosed with illness resulting from exposure or who are reasonably believed to have been exposed or who may reasonably be expected to be exposed," such to exceptions.
Q: Where states have issued orders closing all non-essential businesses, can a locality also require a medical marijuana dispensary to close?
A: Whether a medical marijuana dispensary is required to close depends on the jurisdiction. In California, marijuana dispensaries have been deemed "essential," meaning they are not required to close under the state's ordered closure of non-essential businesses. Under a similar "stay at home" order in Illinois, the state issued social distancing guidance for medical marijuana dispensaries. Though deemed "essential," several dispensaries in the state opted to suspend their businesses or moved to online service platforms. Massachusetts' Governor Baker issued an order on March 23, 2020 closing all non-essential businesses. Medical marijuana dispensaries, but not recreational, were deemed "essential" businesses.
Q: What legal restrictions prevent hoarding of medications being tested for prevention and treatment of COVID-19?
A: Although the federal Food and Drug Administration (FDA) regulates pharmaceutical drugs, states primarily regulate pharmacies, including dispensing at community drug stores, large chains, in-store pharmacy counters and specialty pharmacies. States may choose to protect current supplies of medications. For example, Ohio Governor DeWine authorized the Ohio State Board of Pharmacy to issue an emergency rule limiting the dispensing of hydroxychloroquine. The purpose of the rule is to ensure that patients who have conditions such as malaria, rheumatoid arthritis, and lupus that are being treated with these medications do not experience shortages during the COVID-19 outbreak.
Under § 4512 of the Defense Production Act, the President can prevent the hoarding of designated scarce materials. In a press conference on March 24, 2020, President Trump invoked this section to address price gouging and hoarding of designated supplies and medications. The President later issued a memorandum preventing the hoarding of personal protective equipment (PPE) and ventilators.
Q: What is the scope of Presidential national emergency declarations?
A: On March 13, 2020, President Trump declared emergencies under the Stafford Act and the National Emergencies Act. A declared emergency under the Stafford Act facilitates an infusion of federal funds and support for state, tribal, and local governments to mitigate a public health emergency. Such declarations also allow for the waiver of certain laws, including key waivers of certain requirements for Medicare, Medicaid, and CHIP, in concert with HHS Secretary Alex Azar's declared public health emergency on January 31, 2020. CMS approved Medicaid § 1135 waivers for most states and released a § 1135 Medicaid & CHIP Checklist to assist states with their requests. The waivers have a retroactive effect date of March 1, 2020 and will end upon termination of the federal declaration of a public health emergency.
Q: Is there a federal waiver allowing health care providers to practice across state lines?
A: Concerning Medicare and Medicaid, CMS temporarily waived requirements that out-of-state providers be licensed in the state where they are providing services when they are licensed in another state (see COVID-19 Emergency Declaration Health Care Providers Fact Sheet). Numerous states have also expressly waived certain health care provider licensing requirements or delegated such authority to the applicable regulatory agencies pursuant to emergency declarations, including: Arizona, California, Florida, Louisiana, Mississippi, North Carolina, Tennessee, and Washington. The Federation of State Medical Boards (FSMB) has offered assistance to state medical boards and health departments in verifying licenses and credentials of providers seeking to practice across state lines.
Q: Which state, tribal, and local jurisdictions have issued emergency declarations in response to COVID-19?
A: All 50 U.S. states have issued an emergency declaration. The Network for Public Health Law's COVID-19 Emergency Legal Preparedness Primer also notes select tribal and local declarations of emergency, with links to the declarations. Many states are now renewing their emergency declarations before they expire. For example, Maryland Governor Larry Hogan renewed his emergency declaration for the 3rd time on May 6. South Carolina Governor Henry McMaster renewed its State of Emergency for the 5th time on May 12 (to last for another 15 days).
Social Distancing Powers
Q: As states lift shelter-in-place and stay home orders, what types of restrictions remain?
A: As of May 20, 2020, all states are gradually reopening with some restrictions, such as requiring masks and enforcing continued social distancing. Some states have chosen to reopen most non-essential businesses; others have not yet allowed certain non-essential businesses, like bars and movie theaters, to reopen. California Governor Gavin Newsom, for example, unveiled a specific four phase plan with specific guidelines on which businesses can reopen. New Jersey Governor Phil Murphy also released a phased plan allowing relaxed restrictions upon reopening, but certain businesses like libraries and museums remain closed. Arizona Governor Doug Ducey has given most businesses discretion to reopen with precautions if they follow distancing and sanitation procedures.
Q: Can a state court require social distancing measures even if there is no state/local emergency public health order?
A: The scope of a state court's authority depends on state law, but courts generally have power over the administration of the court system. The Arizona Supreme Court recently issued an order limiting court proceedings due to COVID-19, drawing on the Arizona Constitution's grant of administrative power and power to make rules. The Arizona Supreme Court now requires all persons entering Arizona courts to wear face masks. The Supreme Court of Kentucky also recently issued an order requiring protective facial covering based on its state constitutional authority. Some courts have also used their power as employers to require face masks. In L.A. County, California, the Presiding Judge recently required judicial personnel to wear face masks.
Q: Do shelter-in-place or stay home orders exempt religious groups or activities?
A: Freedom of religion is protected by the First Amendment of U.S. Constitution, which applies to the states under the Fourteenth Amendment. The First Amendment states that Congress "shall make no law . . . prohibiting the free exercise of religion." Freedom of religion challenges have been brought against recent attempts to ban gatherings at religious organizations. Pastors in Texas sued after a local judge issued an order closing non-essential businesses, including churches. Texas Governor Abbott later clarified that churches are essential, but also encouraged religious organizations to utilize CDC's social distancing measures. In other cases, some groups publicly disregarded stay home orders. Churches in Tampa, Florida and outside Baton Rouge, Louisiana held services in violation of local and state orders, citing constitutional protections for freedom of religion as well as freedom of assembly and speech. Some states exempt religious organizations, but also require social distancing. Even in states where stay at home orders are being lifted, social distancing requirements for large gathering may remain in place.
Q: What are some limits to a states' authority to ban out-of-state travel or require those entering the state to self-quarantine?
A: State-specific travel restrictions may prompt concerns about infringements of rights to travel and due process. The American Civil Liberties Union (ACLU) raised due process concerns over Rhode Island's plan to impose a mandatory quarantine on out-of-state residents because the order did not contain any legal mechanisms for individuals to contest the mandatory quarantine. State-specific restrictions on travelers in Rhode Island, Florida, and Texas also prompted ACLU to raise Fourth Amendment objections that the orders permit unlawful traffic stops. Rhode Island's initial order to stop only travelers from New York prompted N.Y. Governor Cuomo to threaten to sue before Rhode Island's Governor broadened the restriction to include anyone from out-of-state. Arizona Governor Ducey ordered persons arriving at any in-state airport from the New York Tri-State area to immediately self-quarantine or isolate for 14 days. Kentucky Governor Beshear stated that residents should avoid unnecessary travel across the border to Tennessee, particularly for the "purpose of participating in activities that are prohibited in Kentucky but not Tennessee." He later extended that order to include any travel outside the state, prompting a lawsuit from a resident arguing the order against traveling out-of-state is a constitutional violation that prevents her from traveling to Ohio "to visit family and friends."
Q: Does temporary closure of firearm retailers as non-essential businesses violate the 2nd Amendment of the U.S. Constitution?
A: Arguments have arisen nationally whether stay-at-home orders that temporarily close firearm retailers infringe on right to bear arms under the 2nd Amendment. For example, in a case filed in the U.S. District Court for the Central District of California, firearm rights groups argued that California Governor Newsom's non-essential business closure order, interpreted by the sheriff "as covering gun dealers," violates the 2nd Amendment. In an advisory memorandum the Department of Homeland Security added "workers supporting firearm retailers" to its definition of the "essential critical infrastructure workforce." Thereafter, the L.A. County Sheriff rescinded his ban. The City of Los Angeles, however, continues to order the closure of gun shops and has been added as a defendant in the case. The National Rifle Association (NRA) has also filed suit against N.Y. Governor Cuomo for labeling gun shops as "nonessential."
Q: What states have issued shelter-in-place or stay home orders and how have they defined "essential personnel"?
A: States or municipalities issuing stay home (or shelter-in-place) orders generally defined essential businesses or personnel exempt from such orders based largely on classifications of essential businesses using federal Guidance on Essential Critical Infrastructure. New York Governor Andrew Cuomo issued an executive order on March 20, 2020, directing that "100% of the workforce must stay home, excluding essential services" such as "shipping, media, warehousing, grocery and food production, pharmacies, healthcare providers, utilities, banks and related financial institutions." New York published detailed guidance on what qualifies as essential businesses and services. Many states' orders directed restaurants, bars, and other eating establishments to operate only for drive-thru, takeout, or delivery, and restrict other types of public spaces, like playgrounds, beaches, and parks. In late March and early April, most states issued full or partial shelter-in-place or stay at home orders that contain varying restrictions. As of May 19, 2020, most of these shelter-in-place orders have been fully or partially lifted in all states.
Q: What type of enforcement mechanisms have states and localities used to support a stay home or shelter-in-place order?
A: While not all states have implemented enforcement mechanisms, some states have made non-compliance a misdemeanor offense and have also instituted civil fines. In Hawaii, non-compliance with the Governor's stay home order is a misdemeanor punishable by up to 1 year of imprisonment and $5,000 fine.
Q: Are limitations on the right to assemble constitutional?
A: In March and April 2020, government agents in various jurisdictions issued orders limiting the right to assemble. For example, North Carolina's Governor initially issued an executive order banning assemblies of 100 people or more in in a single room, such as auditoriums and theaters, but not airports or workplaces. He later issued a stay home order that rescinded the 100 person restriction and limited mass gatherings to 10 or less and prohibited travel except for essential activities and outdoor activity, in compliance with social distancing measures. Similarly, California's governor issued a shelter in place order, for an indefinite period of time, ordering all residents to stay in their homes, and closing most businesses across the state to mitigate the impact of COVID-19. Such are likely constitutional if they are content neutral, do not target a specific group or type of locale (e.g., religious institutions), and further the state's substantial interests in protecting the public's health.
Emerging Issues
Q: Concerning the federal Coronavirus Aid, Relief, and Economic Security (CARES) Act, are distributions of COVID-19 relief funds guided by the Act, state law, or a combination?
A: Distributions of COVID-19 relief funds are guided by a combination of federal and state law in a cooperative agreement between CDC and state/tribal/local health departments. The Act requires that payments from the relief fund only be used by state, local, and tribal governments to cover expenses associated with COVID-19 responses. Recent guidance from the U.S. Treasury indicates that governments do not have to submit advance proposals for approval and can distribute funds within their borders as deemed necessary, with the exception of using payments to fill shortfalls in revenues. Expenditures may be for direct response efforts or "second-order effects," such as economic support. "Necessary expenditures" are broadly interpreted as "reasonably necessary for its intended use in the reasonable judgment of the government officials responsible for spending Fund payments."
On April 23, HHS announced additional distributions from the CARES Act administered by CDC. According to HHS guidance, "CDC is awarding $631 million to 64 jurisdictions through the existing Epidemiology and Laboratory Capacity for Prevention and Control of Emerging Infectious Diseases (ELC) cooperative agreement." Under this announcement, CDC uses existing networks to distribute funds to state/tribal/local health departments for ELC activities including identification, testing, contact tracing, containment, surveillance, system capacity building and managing high-risk populations.
Q: Can an employer require an employee to submit a COVID-19 positive test before taking COVID-19 related sick leave?
A: The federal Department of Labor (DOL) has issued guidance on documentation for paid sick leave for employers/employees covered by the Families First Coronavirus Response Act (FFCRA). FFCRA generally applies to public sector employers as well as private employers with fewer than 500 employees. DOL advises that to be eligible for leave, for the employee's own COVID-19 related reasons, the employee should be under a quarantine order or exhibiting COVID-19 symptoms and seeking a diagnosis. DOL states that an employee requesting paid sick leave must provide an employer with information that includes a statement that the employee is unable to work for reason of COVID-19 as well as: (1) the quarantine or isolation order (if issued); or (2) if requesting leave due the advice from a healthcare provider – the name of the health care provider who gave the advice to quarantine. Therefore, under FFCRA, required documentation includes either a quarantine/isolation order (if issued) or the name of the health care provider who advised the employee to quarantine for COVID-19 reasons. Additionally, DOL has advised that an employee who does not seek a medical diagnosis or the advice of a healthcare provider cannot get paid leave under FFCRA.
Q: How might the COVID-19 pandemic potentially impact the constitutional rights of vulnerable populations who are incarcerated?
A: Inmates across the country have filed lawsuits claiming that their continued incarceration during the COVID-19 pandemic violates their constitutional rights, such as the 8th Amendment's prohibition on "cruel and unusual punishment." These lawsuits generally allege unsanitary prison conditions, overcrowding, and a serious risk of death or injury to prisoners with underlying health conditions, disabilities, and who are elderly. Incarcerated individuals in Illinois filed 3 lawsuits alleging, in part, that social distancing measures are impossible to enact in crowded prisons, which contain shared facilities and no PPE. Further, the continued incarceration of vulnerable populations with an as of yet unutilized pathway to release constitutes deliberate indifference to the serious risk of harm posed by COVID-19. They are seeking release of eligible prisoners, medical furlough, or home detention. A similar lawsuit seeks a court order that the Oregon Department of Corrections enact 6 feet of space between individuals in prison, in conformance with CDC's social distancing guidelines. These issues are also being considered by courts or parole boards in Georgia, West Virginia, Arizona, and Louisiana. The U.S. Attorney General issued a memo ordering the Bureau of Prisons to expand early release and home detention for prisoners in federal prison, prioritizing prisons that have seen the highest rate of COVID-19 infections.
Q: What are the constitutional considerations with regards to federal immigration detainees when implementing public health measures for COVID-19?
A: Like other incarcerated persons, detainees in immigration detention centers have also filed lawsuits alleging constitutional deprivations arising from the alleged inability of detention centers to protect vulnerable populations from COVID-19. Some courts have recognized that implementing social distancing measures at detention facilities can be challenging if facilities are not able to adequately demonstrate an ability to quarantine exposed detainees or provide safety precautions for high-risk detainees. For example, the U.S. District Court for the Middle District of Pennsylvania, when granting a temporary restraining order and immediate release for select detainees from ICE detention facilities, noted "each petitioner suffers from chronic medical conditions and faces an imminent risk of death or serious injury if exposed to COVID-19." The court found that continued incarceration in ICE detention facilities exposes the detainees to serious risks associated with COVID-19. It determined that their continued detention in unsanitary conditions, including overcrowding and a high risk of COVID-19 transmission, amounted to an unlawful punishment under the 5th Amendment. The court further rejected the argument that it must wait for the COVID-19 pandemic to erupt in the facilities noting that "[a] remedy for unsafe conditions need not await a tragic event." In contrast, at 2 detention centers in Maryland, where there were no reported cases of COVID-19 at the time of consideration, a federal judge refused to release detainees concluding a general COVID-19 threat that has not reached inside a detention center does not inflict "unconstitutional punishment on high-risk detainees." A U.S. District Court in California, however, recently ruled that ICE must identify and track detainees with COVID-19 risk factors as well as make timely custody determinations.
Q: Are abortions considered "non-essential medical procedures?"
A: Many states have issued orders requiring the cancellation of all non-essential medical procedures in an effort to preserve PPE to address the COVID-19 pandemic. Some states deemed abortion (surgical and/or medical) to be a non-essential medical procedure, placing temporary bans with limited exceptions for health reasons. Legal challenges to these bans have led to mixed results. For example, the 5th and 8th Circuit U.S. Courts of Appeals allowed abortion bans in Texas and Arkansas, respectively, to go into effect. On appeal, the 6th Circuit U.S. Court of Appeals denied Ohio's request for a stay of the district court's restraining order. As of May 18, 2020, some bans, such as in Texas, expired after non-essential medical procedures were allowed to resume.
Q: What are the legal requirements for service of quarantined and isolated individuals?
A: Service requirements may vary by jurisdiction. Some states have explicit provisions for handling the provision of service for quarantined or isolated individuals. In California, posting a quarantine order outside a home is an option available to health officials that would meet service requirements. Massachusetts regulations require the state department or local board of health to use "all reasonable means of communication to inform individuals" of orders during periods of isolation and quarantine. The minimal requirements include: (1) posting a notice in locations where people in and approaching the area are reasonably likely to see it; (2) publishing a notice in a newspaper at least once weekly during the isolation or quarantine period; and (3) notices must state the orders and instructions in force, including a brief explanation of an order's meaning and effect.
Q: Does the Department of Homeland Security's (DHS) new public charge rule mean an individual seeking COVID-19 related testing or treatment is a "public charge?"
A: DHS' final public charge rule expanded the public charge analysis to include most forms of Medicaid in the public charge determination under the Immigration and Nationality Act. In response to the COVID-19 epidemic U.S. Citizenship and Immigration Services (USCIS) released an alert stating that it would not consider "testing, treatment, nor preventative care" that is related to COVID-19, including any available vaccine, in a public charge determination, even if such services and treatments are provided by federally funded Medicaid. USCIS also emphasizes that a public charge determination is based on a totality of the circumstances—meaning that no single factor may be determinative.
In addition to USCIS' COVID-19 notice, DHS' final public charge rule contains explicit exclusions. Medicaid used by persons 21 and under and pregnant women (including 60 days after pregnancy) is not included in the public charge determination. DHS's final public charge rule also exempts certain persons from any public charge determinations, such as refugees, asylees, and VAWA self-petitioners. Finally, it does not apply to current U.S. citizens or legal permanent residents (LPRs) (although it may apply to an LPR who has left the U.S.180 days).
Q: What resources are available in terms of paid sick leave for individuals under quarantine or isolation?
A: Congress passed the Families First Coronavirus Response Act (FFCRA) which requires many employers to give workers 14 days of paid sick leave during a public health emergency, including for specific COVID-19 related reasons, such as being under quarantine or isolation. Additionally, the Family and Medical Leave Act (FMLA) provides up to 12 weeks of unpaid leave if a covered employee has a serious health condition or if that employee is caring for a family member with a serious health condition. The employee must have worked for an employer for a year and the employer must have 50 or more employees. FFCRA modified FMLA to provide paid leave protections for more employees to address the COVID-19 threat. The U.S. Department of Labor has provided an overview of the major sick leave provisions of FFCRA.
Q: What protections are in place for undocumented persons who might seek treatment for COVID-19?
A: Generally, under guidelines from Immigration and Customs Enforcement (ICE), health care settings are "sensitive zones" in which immigration enforcement actions should not normally be conducted. There are some exceptions. Because there have been highly publicized cases of individuals being detained by immigration agents on their way to seeking care, even where protections are offered, fears and concerns of deportations remain. On March 18, 2020, in response to the COVID-19 ICE announced that it would adjust its enforcement to focus on public safety risks and those subject to mandatory detention on criminal grounds. ICE further stated, "it will not carry out enforcement operations at or near health care facilities, such as hospitals, doctors' offices, accredited health clinics, and emergent or urgent care facilities, except in the most extraordinary of circumstances."
Q: What is the authority for a moratorium on eviction cases and what does this mean for municipalities?
A: On March 18, HUD announced a moratorium on evictions and foreclosures on FHA-insured properties. The moratorium on FHA-insured properties was later extended through June 30, 2020. Additionally, the CARES Act includes a moratorium on evictions for non-payment of rent at specified covered dwellings. HUD has provided guidance for public housing agencies on the CARES Act moratorium. Many states also issued temporary moratoriums on evictions during the COVID-19 pandemic. These tend to limited in scope—for example, applying only to evictions based on non-payment of rent.
Q: What resources may assist homeless persons with care and placement issues during emergencies?
A: CDC and HUD have released guidance and resources related to COVID-19 and people experiencing homeless, including: CDC Resources for Homeless Shelters, CDC Interim Guidance for Homeless Service Providers to Plan and Respond to Coronavirus Disease 2019 (COVID-19), HUD Infectious Disease Kit for Continuum of Care, HUD Specific Considerations for Public Health Authorities to Limit Infection Risk Among People Experiencing Homelessness.
This FAQ was developed by April Shaw, Leila Barraza, Sarah Wetter, and Michelle Notrica.
The Network for Public Health Law provides information and education about laws related to the public's health. We do not provide legal representation or provide advice on a particular course of action.